Introducing The New 2021 Volkswagen ID.4
Volkswagen of Waco is proud to introduce you to the future with the Volkswagen 2021 ID.4. This new SUV in the Volkswagen lineup is going to change the way you think about Volkswagen SUVs and electric vehicles at an affordable price. Between its bold style and sleek glass roof, you will be riding in EV style with this incredible new breakthrough. When you think of Volkswagen we hope you think of incredible German ingenuity and engineering, but now we have expanded our alternative fuel vehicles to a full-on EV vehicle that is incredibly designed and engineered to our highest standards. The Volkswagen ID.4 features an excellent array of features that brings EV even further into the future with Intuitive Start, our ID. Light, and IQ.Drive.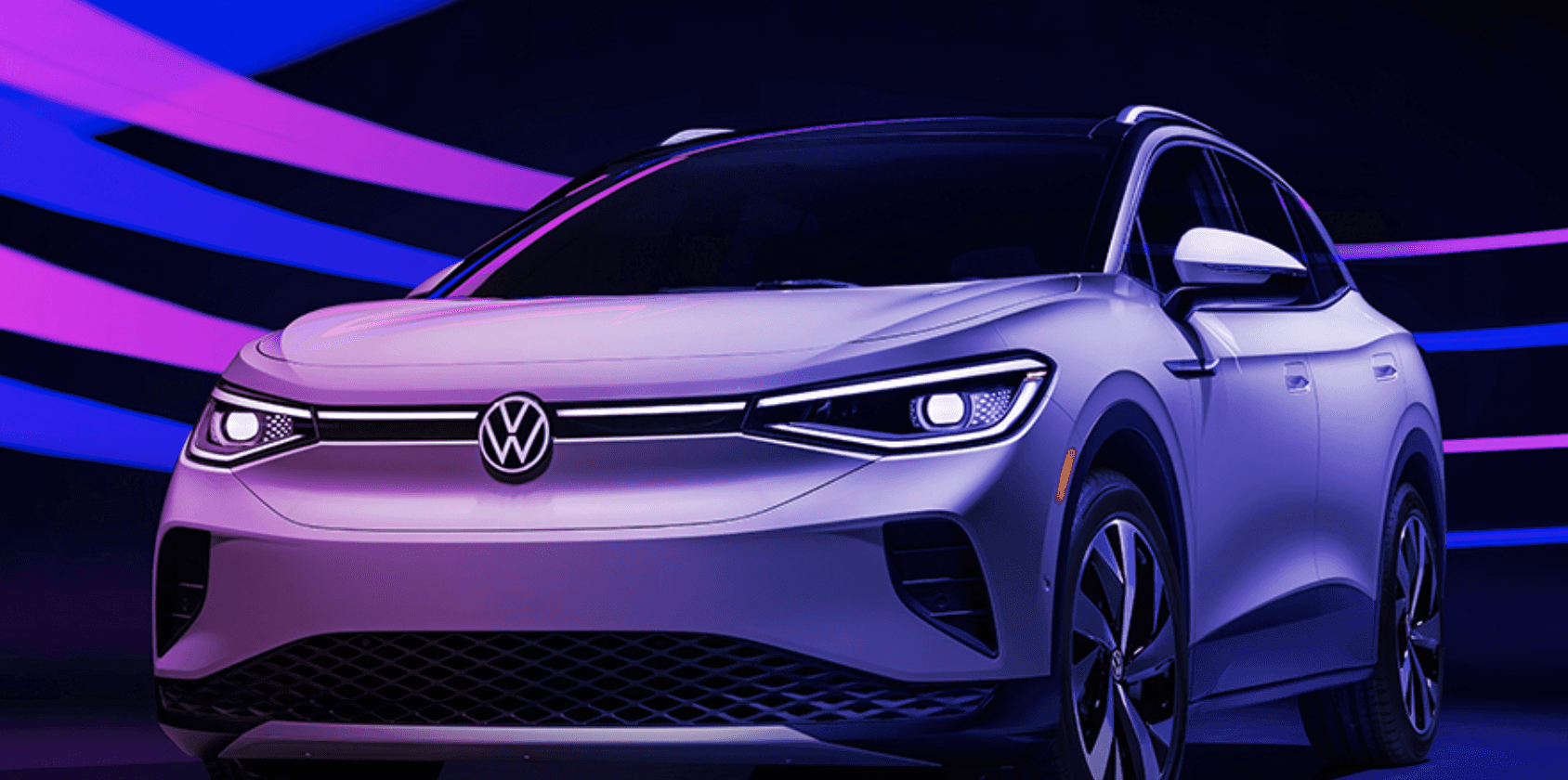 Connectivity
When we say that connectivity is easier than ever in the ID.4 we mean it and you can experience the connectivity through all of the details in the interior. There are a few features that make sure you are always connected with your ID.4 and your phone. One of the best new features is the wireless charging pad that is in the console that allows you to always be charged without the hassle of all those cords. VW Car-Net is also available and allows you to always stay connected to your SUV anywhere in the world allowing you to check your charge status remotely and find charging stations nearby.
Step Into The Future
The all-new Volkswagen ID.4 has some incredibly unique features that are pushing the boundaries of future features we may hope to see in more Volkswagens. One of the more interesting features includes the Intuitive Start which allows you to start the ID.4 with no hands all you have to do is have your key and sit down and you are ready to go. This ingenious feature is one that will hopefully be the norm in the future. Imagine a smoother more seamless driving experience but wait there is more with ID. Light. This feature adds a twist to a feature many vehicles already have on the market today and that is your vehicle being able to talk to you. The ID.4 reimaged the way your car talks to you with ID.Light which is an intuitive light bar that runs across the dash of the ID.4. The Light uses telephone calls, brake warnings, charging status, and more to give you different visuals with the ID.Light. This is a unique and futuristic way that allows your vehicle to talk to you in a more intuitive way.
The Power of the ID.4
This EV vehicle is fully electric and does not require gas at all which means gas stations are the thing of the past in the new ID.4. Instead of filling up your tank, you will now be charging your batter and there are a few different ways you can do this. You can choose to charge your ID.4 at home using your L1 charger that comes with your vehicle or an L2 charger that is faster. Another option is to use the public charging infrastructure around most US highways with over 17,000 chargers nationally. There is also the DC Fast Chargers that are along most major highways and your ID.4 comes with a 3-year unlimited charging. This allows you to have the flexibility and options to be and go anywhere while charging. When it comes to range it is estimated that the range will be around 250 miles of range.