Does the New 2021 Atlas Have 4MOTION® All-Wheel-Drive (AWD)?
When shopping for a new SUV, your wishlist may include AWD or the ability to handle all different types of terrains and conditions. If this is true for you, look no further than the new 2021 Volkswagen Atlas & its standard feature of 4MOTION® All-Wheel-Drive (AWD). The new Atlas does in fact come standard with 4MOTION® All-Wheel-Drive (AWD), making any tough terrain feel like a smooth ride. If you're the adventuring type, this could mean that off-roading in an all-new Atlas just got a lot more fun! Even if you're just looking for a reliable ride, 4MOTION®AWD can ensure you're prepared no matter what the conditions of the road may be. This standard feature in the all-new 2021 VW Atlas promises the safety and power you've been searching for.
What is 4MOTION® All-Wheel-Drive (AWD) with Active Control?
Simply put, 4MOTION® All-Wheel-Drive (AWD) is Volkswagen's name for their version of four-wheel-drive. This means that the engine drives power to all four wheels, as opposed to two-wheel-drive cars where the engine delivers power to two wheels only, usually the front two wheels. 4MOTION® AWD uses smart technology and sensors to allow traction where it's needed the most. This gives you an immense feeling of control. The feature comes with Active Control which are four modes that are built for different terrain and road conditions. These modes are Snow Mode, On-Road Mode, Off-Road Mode, and Off-Road Custom Mode. Each mode is specifically designed to adapt to any condition adjusting the engine and traction. All SEL Premium models have 4MOTION® AWD. The S, SE, and SEL models all have the option for this feature.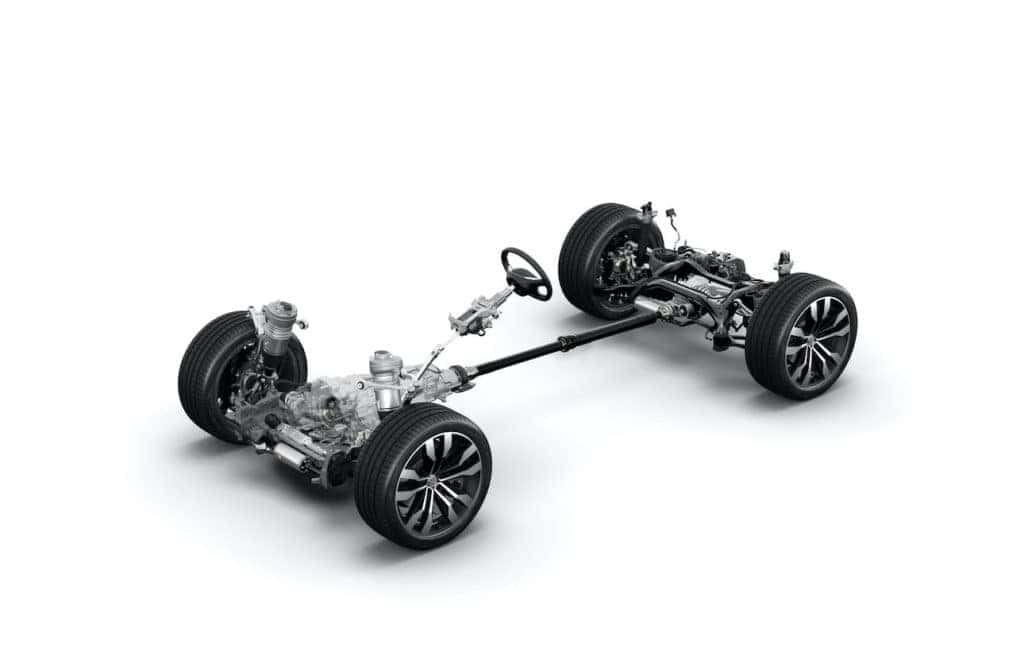 Why purchase the new 2021 Volkswagen Atlas?
The Atlas offers a wide variety of cutting-edge technology and the guaranteed quality that you get when purchasing a new Volkswagen SUV. This stylish new VW SUV provides you with luxury and power, boasting spacious interiors in addition to the 4MOTION® AWD technology. With standard features like this one, our state-of-the-art VW Digital Cockpit with an 8″ touchscreen sound system, and more there are so many reasons to buy a new 2021 VW Atlas!
Whether you enjoy off-roading or just weekend trips with the family, the new 2021 Atlas offers space for everyone and everything. It's equipped with a third row for extra passengers or more trunk space for all of your luggage or camping gear. The new 2021 Volkswagen Atlas has technology that ensures all-around safety with the horsepower to get you where you need to be. Drivers in the Austin & Dallas areas can shop our vast selection of new VW Atlas SUVs for sale at VW of Waco to find theirs today! While the new 2021 Atlas has many other great features, you can definitely count on this new VW SUV rain or shine thanks to 4MOTION® AWD!